Noah's Ark Block of the Month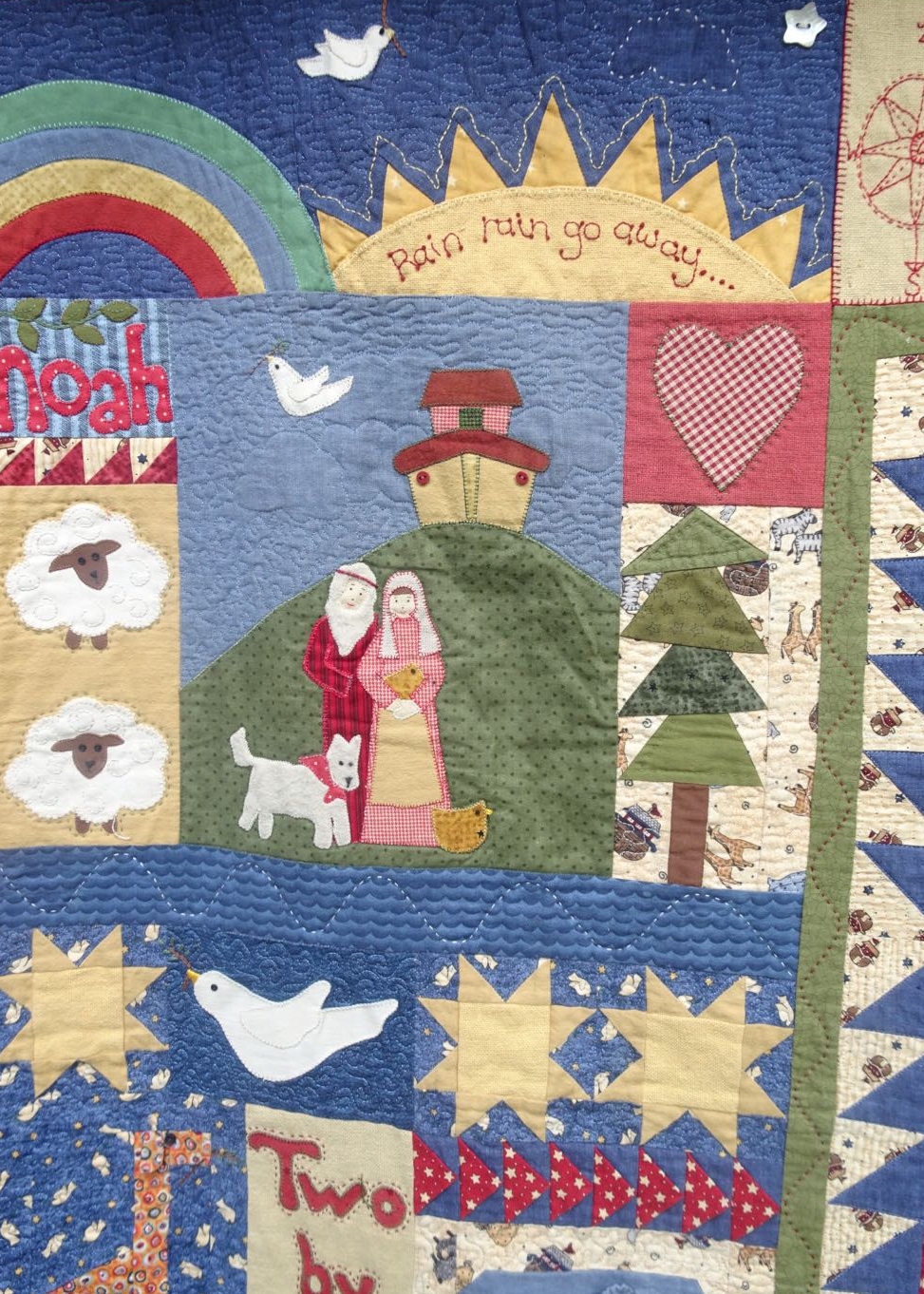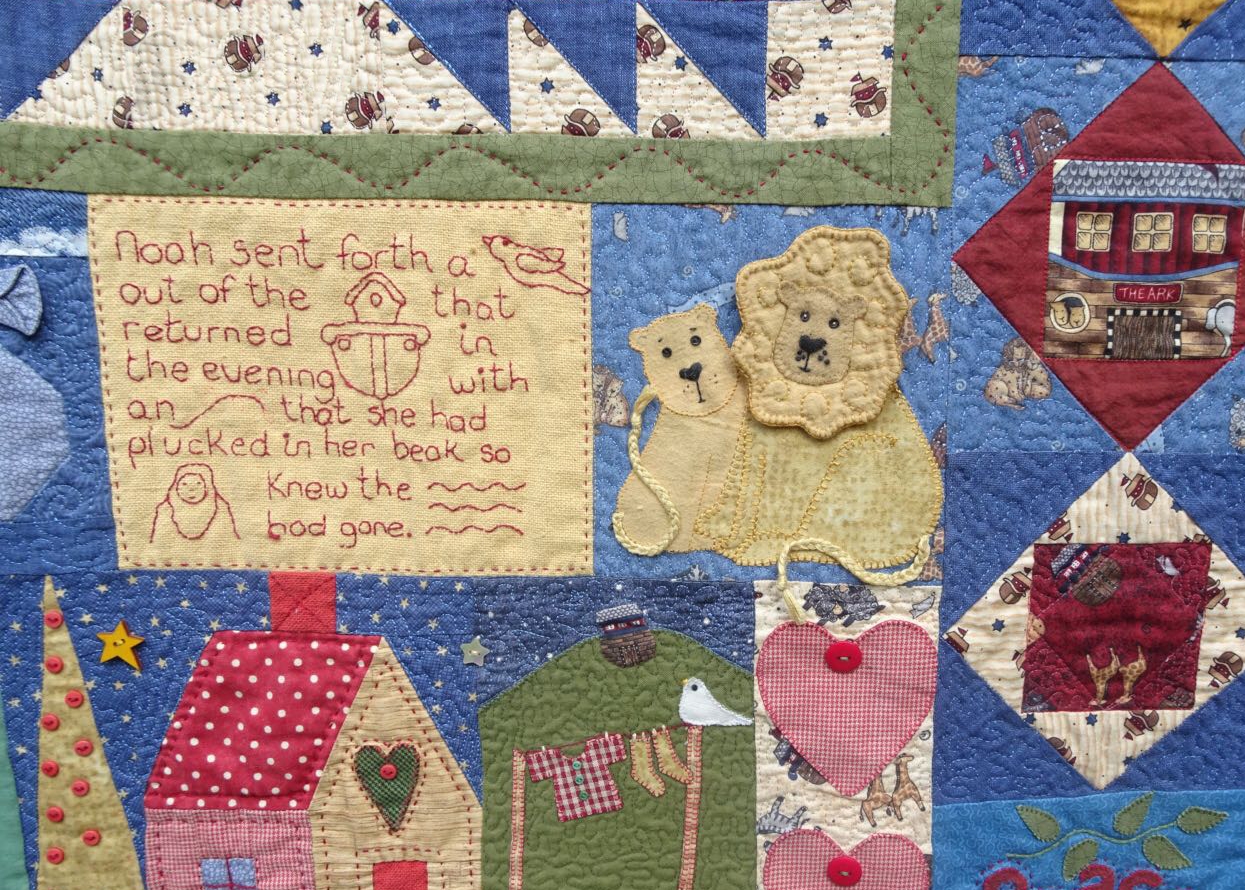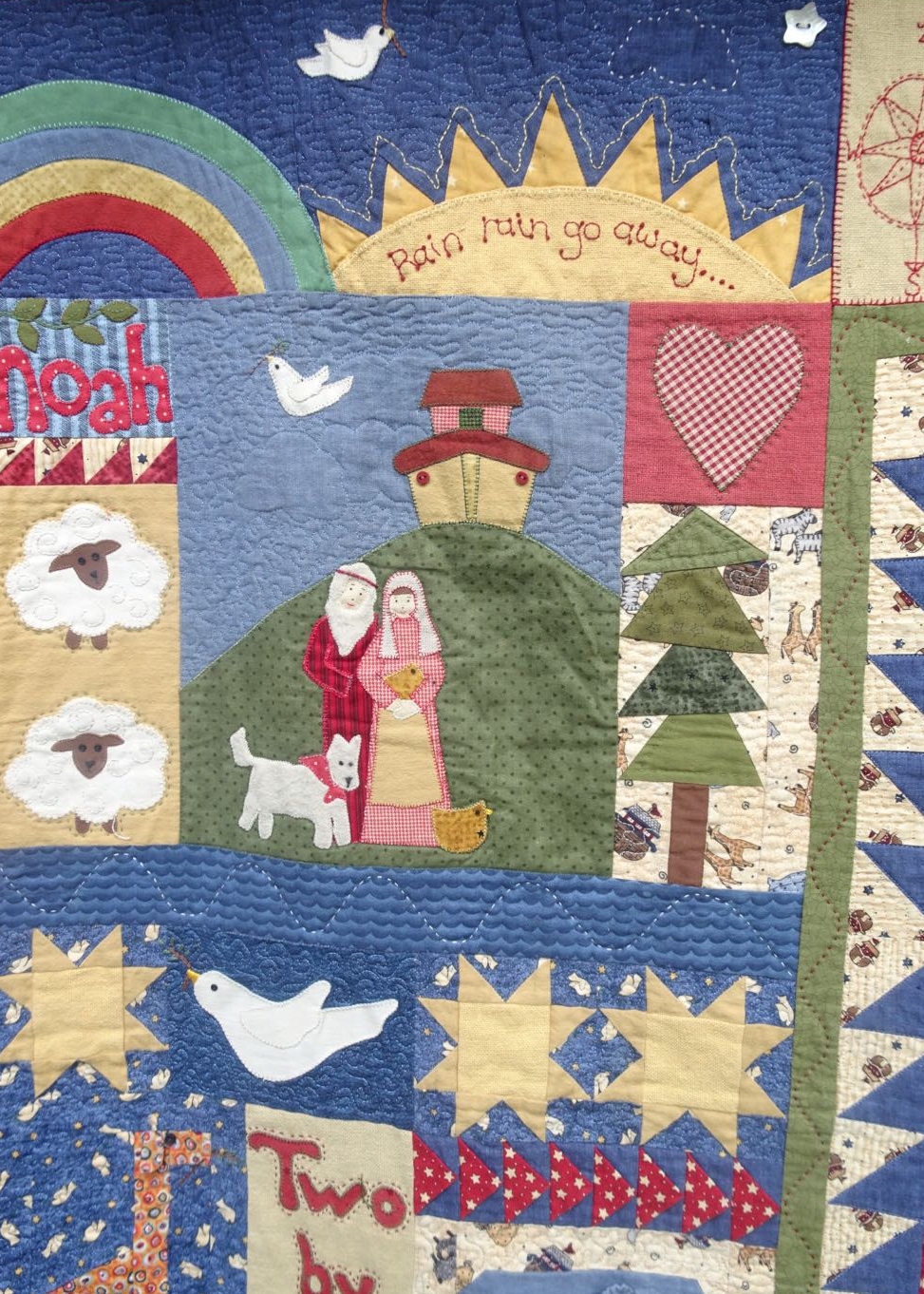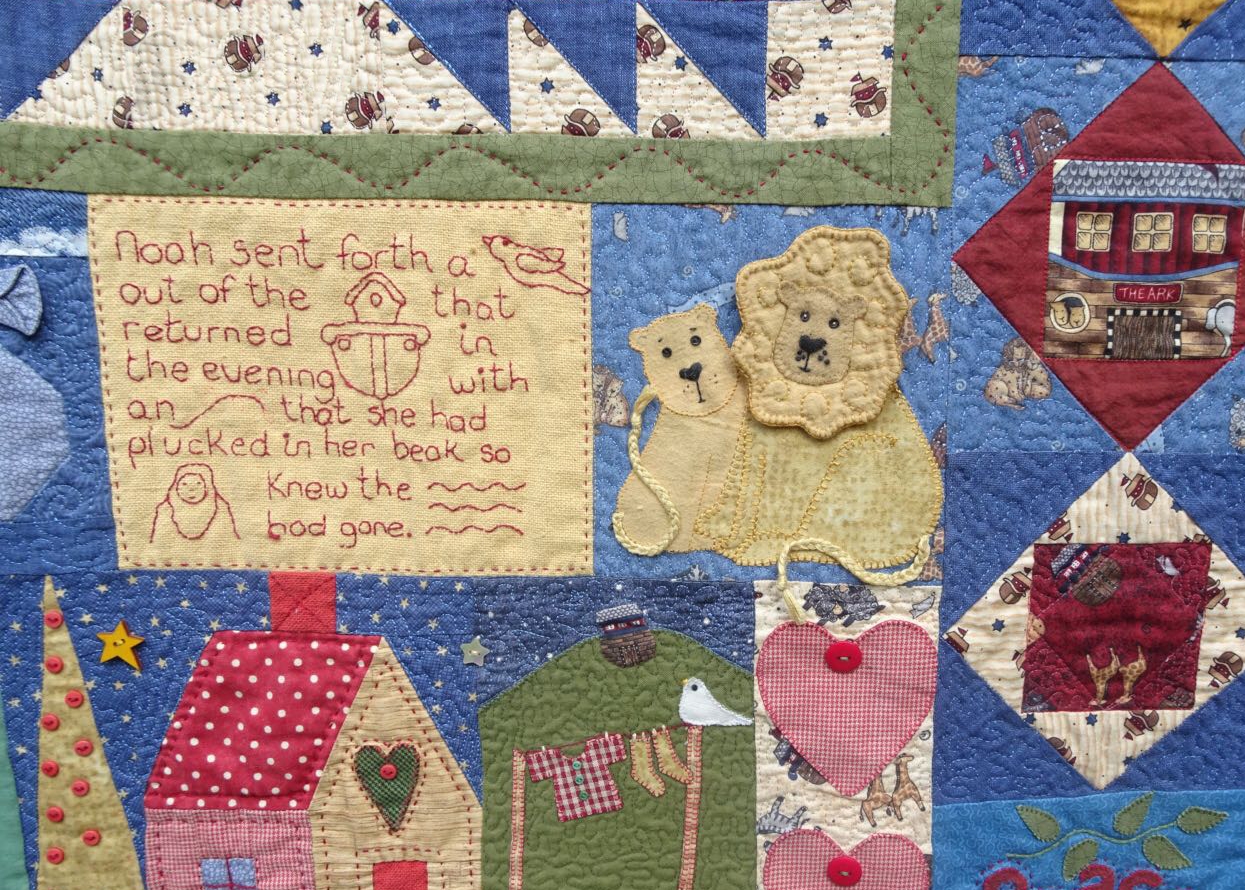 sold out
Noah's Ark Block of the Month
NOAH'S ARK BLOCK OF THE MONTH
• ALL THE FABRIC, BITS, BOBS, BUTTONS, BORDERS AND BINDING YOU NEED TO CREATE THIS FABULOUS AND FUN QUILT TOP
• NEVER BEEN AVAILABLE AS A PATTERN OR A KIT BEFORE
• 24.99 FOR 10 MONTHS INCLUDING POSTAGE AND PACKING
• CREATE A FAMILY HEIRLOOM – HANG ON THE WALL OR PUT ON THE BED AND FLOAT AWAY IN A SEA OF DREAMS
Welcome to my very special and very personal Noah's Ark Block of the Month. When my son, Harvey, was small I wanted to make him a special quilt, something that would tell him a story, make him smile and keep him snug and warm at night.
And I just love the story of Noah and his Ark because it includes a family, all the animals on earth, a huge boat, lots of water and of course rainbows so I set about creating something truly unique. Everything that you might expect is on the quilt including Noah and his wife, the Ark, Mount Ararat, the Dove who collected the Olive Branch, the rainbow and of course lots and lots of animals including dogs, elephants, sheep, hippos, lions, giraffes and many more.
The quilt is created in my own personal style so as you might expect there are lots of little fun extras including the Ark Door which opens to reveal the animals snuggly safe inside the boat. When finished you can hang it on a wall or put it on the bed of a special little person so they can sail away in a sea of dreams.
This quilt has never been available as a kit or a pattern so it is very unique and very special. It has taken a lot of work to create and the top quality, mostly Moda, fabrics were specifically chosen by me to be exactly right to create this perfect quilt. The techniques include both patchwork and appliqué and will suit an intermediate quilter or at least people with some experience of stitching.
The Noah's Ark Block of the Month last for 10 months and costs £24.99 per month which includes instructions, the cost of postage each month and all the fabric, bits, bobs, buttons, borders and binding you need to create this fabulous and fun quilt top. Finished size is approx. 1.5m square.
Finally, as with all of our Block of the Months numbers are strictly limited and none more so than this as most of the fabrics are no longer available so once this is sold out it won't be available again. So don't delay, buy today!
PLEASE NOTE THE PRICE ON CHECK OUT IS FOR ONE MONTH ONLY. BUYING ONE MONTH COMMITS YOU TO THIS 10 MONTH BLOCK OF THE MONTH PROGRAMME AT £24.99 PER MONTH.
Delivery information: Please note that your first block will be delivered on or before the week commencing 15 May 2017 and monthly thereafter.